How We Reverse Negative Trends, and Suppress Negative Listings
You want your potential clients to see an accurate representation of your business. So do we.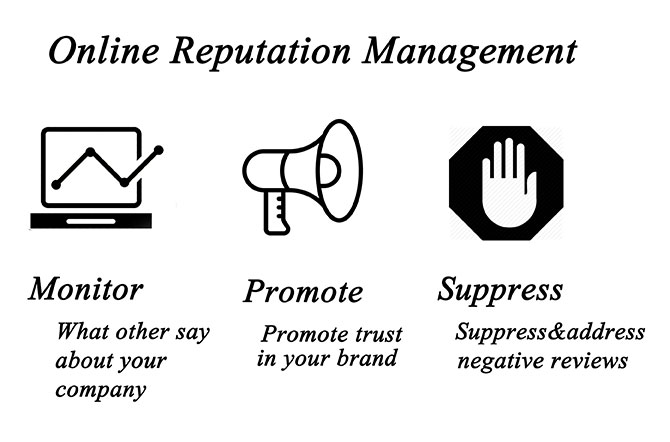 At OnlineReputationManagement.com, we are proud to have a team of subject matter experts, all dedicated to not only providing the very highest standard of personal service to our valued clients, but to continually learning about industry developments. Search engines, social media trends, and online public relations strategies are constantly evolving, and we strive to be on top of all developments. It's how we consistently deliver unwaveringly exceptional results to a diverse range of clients.
Our team has a combined average of 15 years of industry experience. We know what works, and what doesn't. Our goal is to provide each and every client with enduring success in monitoring and managing their online reputations. This is not an instant process; to achieve the kind of success that yields long-term results, we apply a series of in-depth strategies that go to the very heart of your online presence.
Reclaim your Good Name
Although we have a complex and highly developed suite of solutions, our process begins simply:
When you're ready to address your negative search engine listings, you contact OnlineReputationManagement.com.

The professionals at OnlineReputationManagement.com analyze your search results, and target all negative feedback attached to your business's name.

A customized action plan is developed to address your individual needs and circumstances.
While your particular set of solutions will vary depending upon your situation, there are several core components involved in an in-depth reputation recovery.
We lay the groundwork. When your potential or existing customers search for your business, you need to be attached to a variety of respected platforms in order to appear prominently in the search engine results. Your presence across all relevant channels is crucial. We make sure your business is accessible via every major platform your consumers use to access information about your and your competitors' services.
We create engaging, positive content. You need effective, informative content that reflects the very best of your organization. We provide you with high-quality content in the form of blogs, social media posts, articles, press releases, and white papers, all delineating your suite of valuable products and services.
We keep you informed. Unless you are fully aware of all activity concerning your business, you can't effectively combat online threats.
We recruit ambassadors. Your best customers are your best allies. We encourage their active participation in your reputation recovery.
We facilitate engagement. It is critical that you encourage an open dialogue between you and your customers/clients. We provide you with the tools that help you instantly communicate with your customers, either through forums or social media.
We monitor your progress. Keep abreast of the efficacy of your strategy with our aggressive analysis.
We build an active and enthusiastic team on your behalf. We make sure that everyone within your organization is working towards the same goal.
We work tirelessly to ensure the very best possible results. If you want to reclaim your online reputation, don't hesitate to contact us immediately.