You might think that internet reputation management services are exclusively for businesses who have been the victim of devastatingly malicious smear campaigns, or have endured some massive international scandal.
You'd be wrong!
Online reputation repair isn't just for individuals and organizations who have undergone some spectacularly unfortunate period of bad publicity. Reputation repair services can help an organization with no appreciable problems cultivate the kind of search engine presence that extends its reach in an efficient, controllable, and steady way.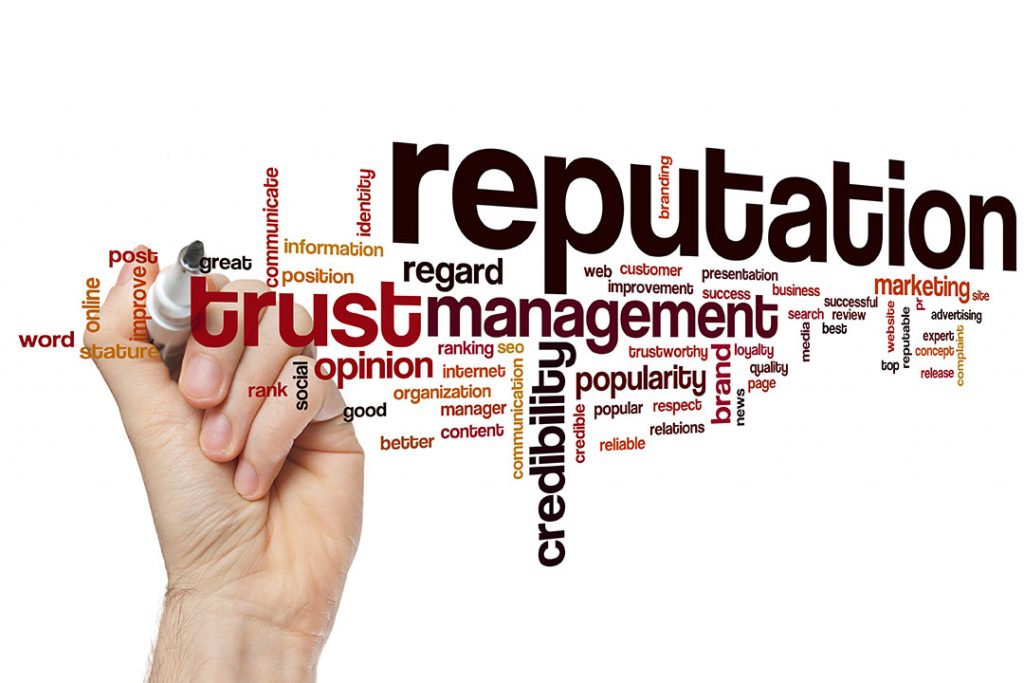 Your online reputation can't wait.
You might only have a few unflattering reviews on Yelp and a social media presence that hasn't gained traction. Maybe you had a disgruntled employee who featured your organization in a series of vitriolic blog posts. All of these factors can slowly build up and overshadow your organization's achievements. If you allow them to linger without any attempt to address them, they can become entrenched, and ultimately, they're the first organic search results your potential customers will see.
Your reputation repair process opens up a new world of potential customers.
Comprehensive online reputation management services aren't just for burying negative search engine results; they help you manage your entire online presence, including your customer care strategies and your online review site ratings.
One of the first steps to reputation repair is addressing any online review site ratings that might be harming you. When you contact reviewers, honestly seeking to resolve outstanding grievances or disputes, your communication becomes visible to a host of new users. Many of these users will want to do business with an organization that makes customer satisfaction a priority.
Reputation management provides you with a broad spectrum of technological tools and efficient solutions.
Although you may think that constantly monitoring your online reputation will take a huge amount of time and effort, the opposite is actually true—you save time by employing proprietary reputation monitoring tools.
We provide you with a comprehensive suite of customizable tools allowing you to address a diverse network of customer comments from one single application. Instead of tracking your Facebook, Twitter, and LinkedIn accounts while monitoring your presence on online review sites, and simultaneously updating your website, you be notified of all updates, and single out what needs to be addressed urgently.
Internet reputation management gives you a competitive edge.
In addition to taking control of your own online reputation, you also gain valuable insight into how your competitors are faring in the search engine rankings. When we help you perform reputation restoration, we provide deep analysis of your competitors' online review rankings, social media posts, and overall online presence, giving you an idea of how consumers view your industry in general, while learning which of your competitors' weaknesses you can effectively exploit.
At OnlineReputationManagement.com, we deliver the kind of creative and client-focused solutions that not only help to restore your reputation, but also help your business to grow. To learn more about our services, please contact us today for a consultation.