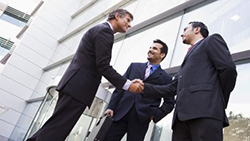 Microsoft founder and billionaire Bill Gates once said, "The internet is becoming the town square for the global village of tomorrow." Indeed, people from all over the world meet on the web to access, contribute, and trade information. While it offers a convenient avenue for marketing and growing your business, it also opens your company to malicious attacks that could ruin your reputation. For this reason, an ironclad online reputation defense is a must.
Building up a good reputation is all about earning trust and the many perks that come with it. An extremely valuable asset, trust is one of the primary factors that keep your customers coming back. As such, negative publicity damages that trust, impairing your company's capacity to attract new sources of profit while maintaining existing ones.
Malicious attacks online spread like wildfire. Their origins are also hard to trace, making them that much more difficult to erase. They are designed to sound reliable, and they come in many forms:
Negative reviews in product and service review websites
Online buzz or rumors
Articles posted in blog sites and microsites
Videos, songs, pictures and other media posted in content sharing sites
Negative comments
There are several ways to strengthen your online defense. For one, you can strengthen your social media presence in order to reap a number of benefits:
It is easy to address potentially damaging content posted in social networks, especially when you have an account on the same site.
Social media allows for the quick transfer of information, making it ideal for disseminating positive content about your business.
You can also use social media to take advantage of the benefits of Social SEO.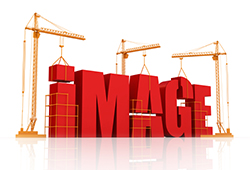 However, there are instances when negative content has permeated so deeply that a social media presence alone will prove ineffective. For such cases, online reputation management (ORM) is the solution. ORM reverses the situation by using specialized processes aimed at burying those stubborn negative links with higher-ranking content that highlights what your company is doing right. When you go to experts who are trained in the complex processes involved in reputation management, you will reap all its benefits.
With the click-at-your-own-risk principle governing the internet, negative content will almost always be lurking somewhere. While these are undoubtedly damaging, reputation management will help the trust your customers have in you intact.