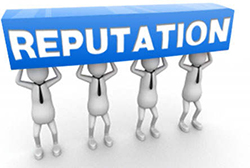 Nefarious listings on Google, Yahoo!, or Bing can be a bane to any business, online and brick-and-mortar alike. In the relatively dormant decades of traditional public relations, this could have been also the case, but now propaganda is spread by competitors publicly, on the most visible platforms. Crisis management is a strategy that was developed to address these negative, false links found on search results pages
This is a roadblock for businesses that seek to increase its revenues. Hence, the importance of online reputation management cannot be overstated during this time of frequently false, erroneous, and misleading search engine results. The New York Times summed it up perfectly in a few words: "Your customers are talking about you — and the whole world is listening."
How We Got Here
The practice roots from public relations, the old school channel for shifting public perception about an individual or organization. As the progenitor, P.R. has been found lacking in providing an open-ended communication to consumers. But P.R. was the monologue, and now the internet boom has become the launching pad for self-expression. Consumers are flocking to the internet in search of reputable brands, and social media has become the predominant forum.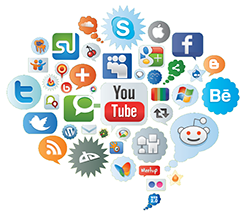 When reputations started to be affected by negative links on the search engine results pages and negative comments on forums and consumer review sites, the online reputation management industry was born. Facebook, Twitter, niche blogs, Yahoo Local, Google Places, and other online communities have become virtual commercial spaces, not only because they are entertaining and enticing on their own merits, but because they lend themselves to more sophisticated analytics, marketing, and behavioral analyses for companies or individuals needing to control their online reputation.
The migration of reputation management from traditional media to the web was not purely invented out of necessity. But what fuels the success of online reputation management campaigns and social media platforms alike can be summed up in one word: relevance.